Library Events
April: National Poetry Month
April is National Poetry Month, 30 days of celebrating the joy, expressiveness, and pure delight of poetry. Learn more about the National Poetry Month, get to know some of our most well-loved children's poets and browse the many online resources listed here, and visit your local library or bookstore to discover wonderful new books and anthologies.
Poem in Your Pocket Day will take place on April 29th, 2021.
This 2021 poster was designed by twelfth grader Bao Lu from Edward R. Murrow High School in Brooklyn, New York, who was the
winner of the 2021 National Poetry Month Poster Contest
.
Add YOUR Favorite Poem to our school Padlet!
April 22, 2021
What is Earth day?
This year will mark the 51st anniversary of this Earth Day holiday. Typically, Earth Day is assigned a different theme or area of focus each year; this year's theme is "
Restore Our Earth
."
What can we do?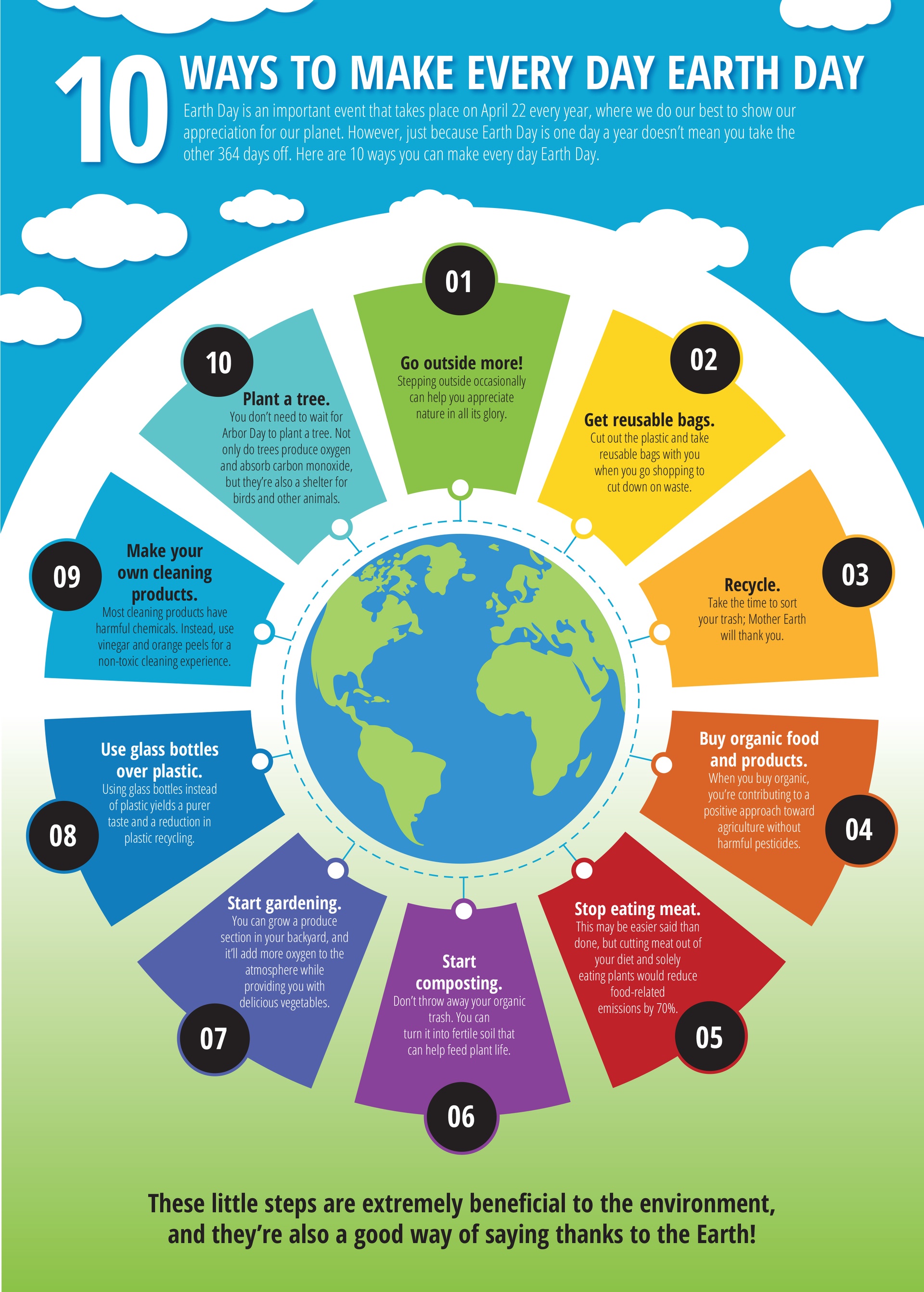 Earth Day Read Aloud
Recommended Book:  Thank You Earth, By April Pulley Sayre
National Library Week


April 4 - 10, 2021
Libraries store the energy that fuels the imagination.
They open up windows to the world and inspire us to explore and achieve, and contribute to improving our quality of life.
Libraries change lives for the better.
- Sidney Sheldon
"Welcome to Your Library," promotes the idea that libraries extend far beyond the four walls of a building — and that everyone is welcome to use their services. 
During the pandemic libraries have been going above and beyond to adapt to our changing world by expanding their resources and continuing to meet the needs of their users. Whether people visit in person or virtually, libraries offer opportunities for everyone to explore new worlds and become their best selves through access to technology, multimedia content and educational programs.
Get Involved!
- Share what you love about our library using the #MyLibraryIs for a chance to win a $100 Visa Giftcard
- Try the 20 book Challenge!
"20 Book Challenge" is on line and in person challenge children can do and submit for name/class recognition of completion to Ms. Braxton at LBraxto2@schools.nyc.gov.
If you love your library, say it loud and proud: vocal community support helps libraries secure much-needed funding and reminds hardworking library staff that their efforts are appreciated. 
UN: ps45ny
PW: school
Pebble Go is a curricula hub specifically designed for K-3 students packed with informational articles, ready - made activities and literacy support. for students of all abilities. The program engages independent learning in core subject areas. check the features on dashboard.
PEBBLEGO AND PEBBLEGO NEXT is also in Spanish.
Engages upper elementary students with subject matter created for, and correlated to, state & national curriculum standards
Increases understanding, regardless of reading ability with scaffolding supports:

Authentic read-aloud audio
Academic vocabulary words with definitions
Images, video, and audio in each article

Enhances instruction with critical thinking questions to encourage reflection and connection
Fosters independence in learners with simple, consistent navigation
March: National Women's History Month
Women's History Month March 1st-31st 
The theme for 2021 National Women's History Month captures the spirit of these 
challenging times
. Since most 2020 
women's suffrage
 centennial celebrations were curtailed, the National Women's History Alliance is extending the annual theme for 2021 to "Valiant Women of the 
Vote
: Refusing to Be Silenced." 
Students can use BrainPOP Jr. and BrainPOP, Pebblego and Pebblego Next for biographies on notable women as well as other resources that will be provided.
Read Across America/ Dr.Suess' Birthday March 2nd
.
Read Across America is an annual reading motivation and awareness program that calls for every child in every community to celebrate reading with the theme:
Celebrating a Nation of Diverse Readers. Many schools, libraries, and communities of readers celebrate with an annual event on March 2 but PS/IS45 is committed to keeping reading on the calendar for 365 a year.
THEMES FOR THESE BOOKS: PRACTICE EMPATHY AND CULTIVATE COMPASSION
.
Each Tiny Spark

When Stars are Scattered
.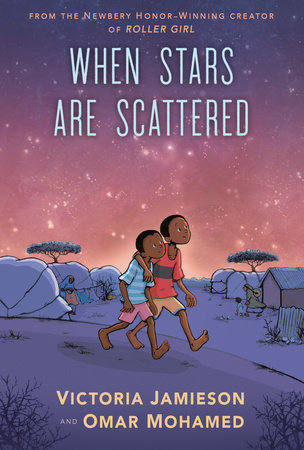 February: Black History Month
Black History Month is an annual celebration of achievements and contributions by African Americans. The father of Black history, Carter G. Woodson along with other launched "Black History Month, in first begin in 1926, which only celebrated a week in Feb. years later it became "Black History Month." W should all agree Black History is celebrated throughout the year. PS/IS45 has celebrated this annual event through the arts i.e. class performances, music songs, dance, literature invited prominent guests in and out of our school community and beyond.
Valentine's day, on February 14th, 2021, is a time to celebrate love and friendship and the joy of having people in our lives. Share the love and spread kindness today! 
World Read Aloud: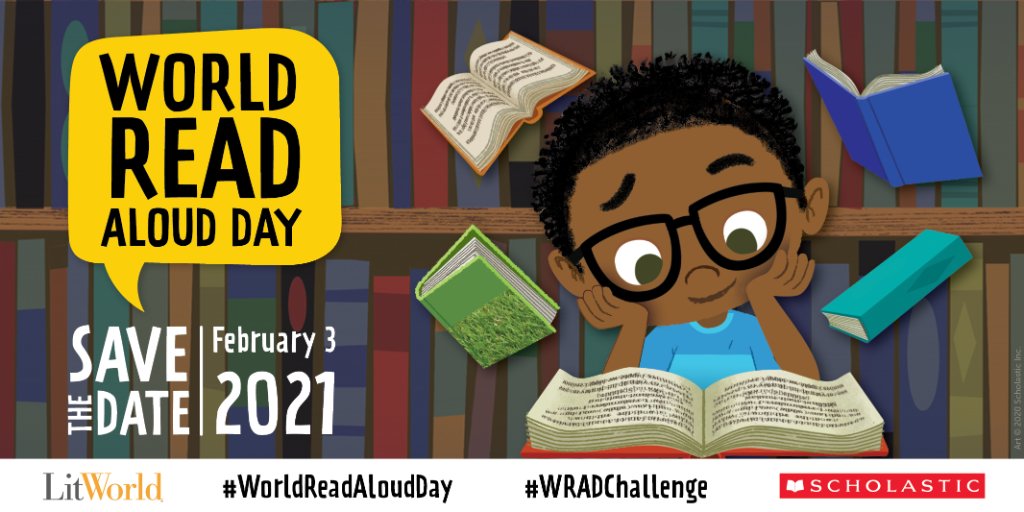 World Read Aloud Feb. 3, 2021 PS/IS will join millions of others around the world on Feb. 3, 2021 celebrate the Power of Reading Aloud. This global effect is about bringing people together through stories.
https://www.litworld.org/wradswag
Coming Up 100 Days of School:
100 Days Of School will be celebrated on March 2nd. This day signifies the 100th of school in the school year. 
The 100 Day marks a special opportunity to reflect upon and celebrate major milestones in students academic achievements.
We asking students and classes to participate the 100 Day of School by creating class or individual projects. Have Fun Creating!
Family Literacy Month:
Research shows that when families read together, learning happens and memories are made that last a lifetime.
While National Family Literacy Day is celebrated each year in January, family literacy is about family members enhancing reading skills with things they do together. Family literacy should incorporate a variety of tools: books with words, picture books, storytelling, dramatic play, and more.
Use everyday activities to help kids learn

Make the library a regular family destination

Encourage older kids to share books

Provide props or materials for dramatic play/storytelling

Read to or with your child at least 15 minutes each day
Activity Ideas for Families:
Sign up as a guest reader at your local school.

Plan an evening to "camp out" and read! Get out a tent or make a fort in your living room or and have each family member grab some books to read together. 

Involve distant family members in the enjoyment of reading by sharing a book together via Skype or FaceTime.

Remember that older siblings can also get involved by reading their favorite childhood book to younger siblings.

Please have family share photos of literacy activities #ps_greene 
Dr. Martin Luther King's Birthday
Over the years our school has always celebrated and recognized this holiday by having a schoolwide mock march.  Children or classes can make signs to be shared in Google Classroom.
November: Native American Heritage Month
November is Native American Heritage Month, or as it is commonly referred to, American Indian and Alaska Native Heritage Month.
The month is a time to celebrate rich and diverse cultures, traditions, and histories and to acknowledge the important contributions of Native people. Heritage Month is also an opportune time to educate the general public about tribes, to raise a general awareness about the unique challenges Native people have faced both historically and in the present, and the ways in which tribal citizens have worked to conquer these challenges.


Visit https://nativeamericanheritagemonth.gov/ to learn more.
Books by Indigenous Authors: https://www.powells.com/native-american-heritage-month
2020 Online Scholastic Book Fair
2020 Online Scholastic Book Fair
2 Week Online Scholastic Book Fair Oct. 26th - Nov 8th.
Want a sneak peak? Visit to see what new books are coming this Fall!
Start Browsing Here!
Fire Prevention Week is occurs annually during the week of October 9th in commemoration of the Great Chicago Fire, which began on October 8, 1871, and caused devastating damage.
During Fire Prevention Week, children, adults, and teachers learn how to stay safe in case of a fire. Firefighters provide lifesaving public education in an effort to drastically decrease casualties caused by fires.
Do you know how to stay safe from a fire?
September: Hispanic Heritage Month
Hispanic Heritage Month is an annual event celebrating the richness of Latino culture and honoring our heritage. Each year from September 15 through October 15, Latino heritage is recognized, along with the achievements of Latinos in history.
It's a wonderful time to pass on the beauty of Latino culture to children of Latino descent or expose any child to learning about a diverse group of people and new cultures.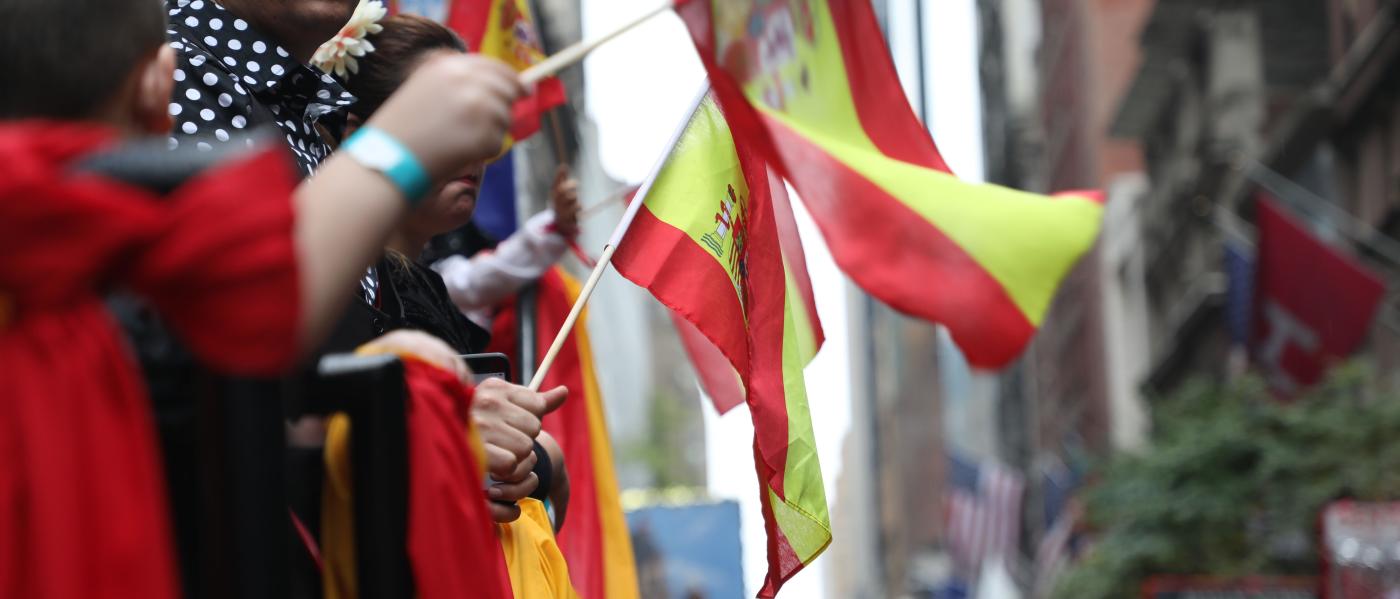 Upcoming Events at the Brooklyn Public Library (BPL)
All Ages:
Early Childhood:
For more events, visit The Brooklyn Public Library website!