Special Events
Jumpstart: Read for the Record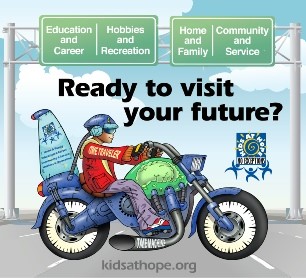 "
Jumpstart

, Read for the Record
" will take place on 
Thursday October 27, 2022.
Red Ribbon Week
Monday, 10/22
"Proud to Be Drug Free"
Wear Red/Red Ribbon
Tuesday, 10/23
"Sock it to Drugs"
Wear your crazy socks
Wednesday, 10/24
"Hats off to Drug free"
Wear your crazy hat
Thursday, 10/25
"Shade out Drugs"
Wear sunglasses
Friday, 10/26
"Follow Your Dreams, Don't Do Drugs"
Wear your favorite sports shirt/jersey
Monday, 10/31
"Say 'BOO' to Drugs"
Harvest Day Parade
Hispanic Heritage Show
Special thanks to Coach GG for being the host with the most and all our talented staff and performers who contributed to putting this together:
Ms. Nicole, Ms. Polite, Ms. Roy, Ms. Waters, Ms. Linda, Ms. Rivera, Ms. Wilkinson, Mr. Broady, Ms. Silva, Ms. Archer, Mr. Martinez, Ms. Lester, Ms. Gonzalez, Ms. Dean, Ms. Bell, Ms. Townsend, Ms. Venegas, Ms. Llewellyn-Paul.
Shoutout to classes: 271, 272, 172, 173, 602, 603, 701, 702, 801, 802, 501, 502, 402, 102,