Blended / Remote Learning
Our School's Blended Learning Model:
Every Other Day with Enrichment Mondays
| | | | | | |
| --- | --- | --- | --- | --- | --- |
| Week | Monday | Tuesday | Wednesday | Thursday | Friday |
| 1 | Group A | Group A | Group B | Group A | Group B |
| 2 | Group B | Group A | Group B | Group A | Group B |
* Group D is 100% remote Monday - Friday.
What is this model?
Each child will be placed in a Cohort, or group, in the beginning of the school year.
Group D will be in 100% Remote Learning, so the students will not physically come in building.
(These are students who have been opted out of in-person learning.)
Group A and B will switch off in-person learning according to the general schedule (shown above).
Any day a group is NOT scheduled for in-person learning, the respective group of students will be expected to be learning online.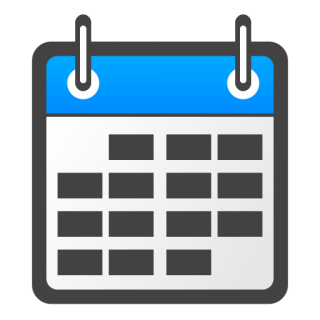 Which day am I going to school?
To find out which day your child is going into the building, click on the calendar icon to view all dates or visit the "Calendar" page under "2020 - 2021" tab.
Example for Group A:
For Week 1: Group A will be in building on Monday, Tuesday, and Thursday. Group A students will be online Wednesday and Friday this week.
For Week 2: Group A will be in building Tuesday and Thursday only. Group A students will be online Monday, Wednesday, and Friday on Week 2.
Why did we pick this model?
Aside from being the Chancellor's preferred choice, Model 1A allows our students to work remotely less throughout the week. Ms. Marshall has also expressed confidence to hold 50% population capacity with this model.
Learning Preference Survey
At any time of year, for any reason, you can choose fully remote learning for your child. This means they would learn 100% remotely (all online, from home). Remote learning includes live interaction with teachers every day, and every class includes live instruction.
To choose fully remote learning for your child, fill out and submit the linked form.
If you have difficulties completing this form online, call 311.
Have a DOE tablet? Share the Hotspot!
Your child's iPad is now a hotspot that allows you to connect other devices used for remote learning to the internet.
Devices other students in your house are using for remote learning can be added to that connection.

Follow these steps:
● Go to the Settings App
● Search for "Personal Hotspot" and click it to take you to the login screen
● Select "Allow Others to Join"
As a reminder, as with the iPad itself, the hotspot connection is to be used only to access remote learning activities. Any unauthorized use is strictly prohibited.